Raw. French writer KIDULT has been blasting store fronts of big labels such as colette, Agnés b., JC/DC and Supreme with fire extinguisher tags and as a result, has been garnering quite a bit of attention. Definitely has people talking…and thinking.
httpv://www.youtube.com/watch?v=ep0hay4Qw54&feature=player_embedded#at=80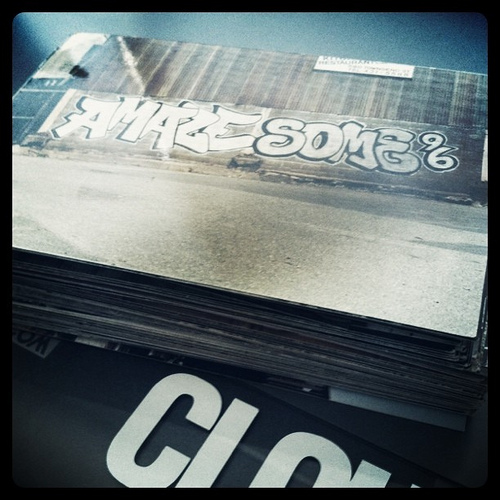 Flickr | Instagram: cult_of_beauty
httpv://www.youtube.com/watch?v=a5S9Y8Nw1tw&feature=player_embedded#at=25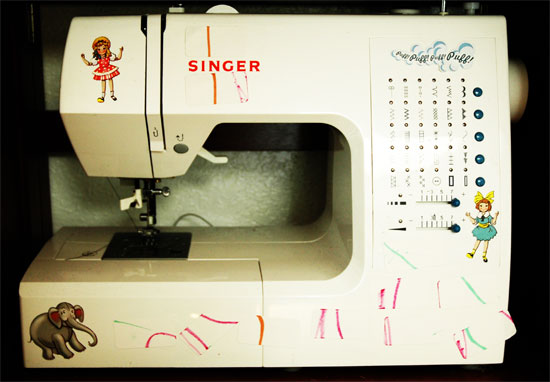 My trusty sewing machine adorned with printed and hand made stickers by my little ones.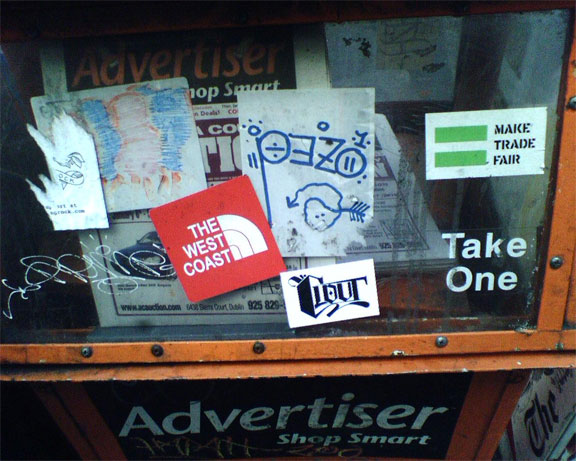 CLOUT sticker on a newspaper box from many years back in San Francisco.
httpv://www.youtube.com/watch?v=5yApyx4PIoA&feature=fvst